At Accurate Development, we pride ourselves in providing exceptional customer service. We offer a one year builder's warranty on all workmanship and materials in your new home. ​As discussed at your orientation and throughout the construction of your home, we offer two scheduled warranty appointments, the 30 day and 11-month. We will send you an email reminding you that one of these two appointments are coming up and remind you to send in a list of warranty items via our online form.
​
To find out more about what is covered and what isn't, please refer to your homeowner's manual and other documents you received when you picked up the keys to your new home. If you have misplaced these documents, let us know and we can assist in getting you a new copy.
Warranty Reporting Procedure
When you purchase your home, you are purchasing hundreds of items and the work of multiple independent trade contractors. With so many details and people involved, a planned system is essential.
Our warranty system is designed based on your written report of non-emergency items. This provides you with the maximum protection and allows us to operate efficiently, thereby providing faster service to all of our homeowners. This written system permits our staff to focus their time producing results for you and following up. Experience has taught us that accuracy and efficiency suffer when we work outside of this system and sacrifice careful documentation.
Warranty requests must be submitted in writing to our warranty department using the form below or by downloading and submitting our Warranty Service Request Form.
Emergency reports are the only service request we accept by phone.
Texting, calling or flagging down our field staff directly is not accepted.
Our team will evaluate each item for warranty coverage according to industry guidelines as written in your Homeowner's manual.
Warranty work is performed during normal business days and hours only.
For post one year questions or concerns, please submit requests here.
Emergency Service
If you have an emergency as listed below, please refer to the emergency contact list given at your new home orientation. If you do not find the answer you are looking for, then contact our customer service department for immediate assistance at: (515) 327-0800.
You must be within your One Year Warranty
Plumbing leak that requires the entire water supply to be shut off.
Total loss of water (check with the water department to be certain the problem is not a general outage in the area)
Loss of Power—complete loss of electrical power (check with the Utility company to be certain the problem is not a general outage in the area)
Total loss of ability to heat or cool your home.
Gas Leak— If you smell gas, leave the house and call MidAmerican Energy at (800) 595-5325.
For Acadia:
Cari Johnson
cari@accuratedevelopment.com
515-778-0905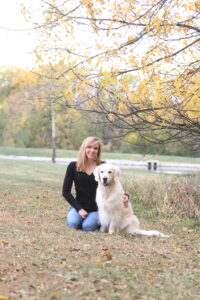 ---
For Bentley Ridge, Eagle Vista, Timber Ridge, Cavitt Creek, and Home Show 2023 Lots:
Jared Johnson
jjohnson@accuratedevelopment.com
515-556-0124